Taniyo! Prikuaitenarumare!
Birth! Pretty cure anchery ninja!
OP: Full bloom Ninja!
Kiddie Jay: (going to the newly referbused dojo) Come on!
Baby Flame: Rrrrr..
(Kiddie Cole is learning some moves from Meloetta when Jay runs past him. He, Kiddie Kai, and Kiddie Kai give him some confused looks.)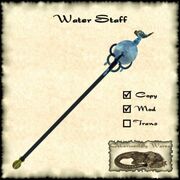 Eyecatch 1: Nya kisses Jay, and Zane runs past him. Kai is chasing Zane, then the title appears.
Eyecatch 2: Kai is doing spinjitzu when Lloyd fights Skales. Lloyd does spinjitzu, then the title appears.
Kiddie Cole: (turns to Meloetta) After I get back, give me more lessons!
Meloetta: Hai!
All: whoa-
Komachi: It's...the Ninja.
Ed: Let's Ninjago!