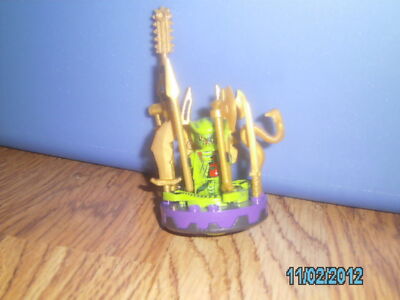 This article is a stub.
If it remains unexpanded too long, it may be deleted.
Arsenal is a Venomari scout that earned quite a name for himself. Arsenal built a Special Vehicle he called the "Packer Ship" and stuffed it with weapons he picked up along the way. Arsenal nearly killed Jay but was instead killed himself. Arsenal's ship is now in possesion of Jay. It is rumored that he destroyed it, but he keeps that battle mostly a secret.